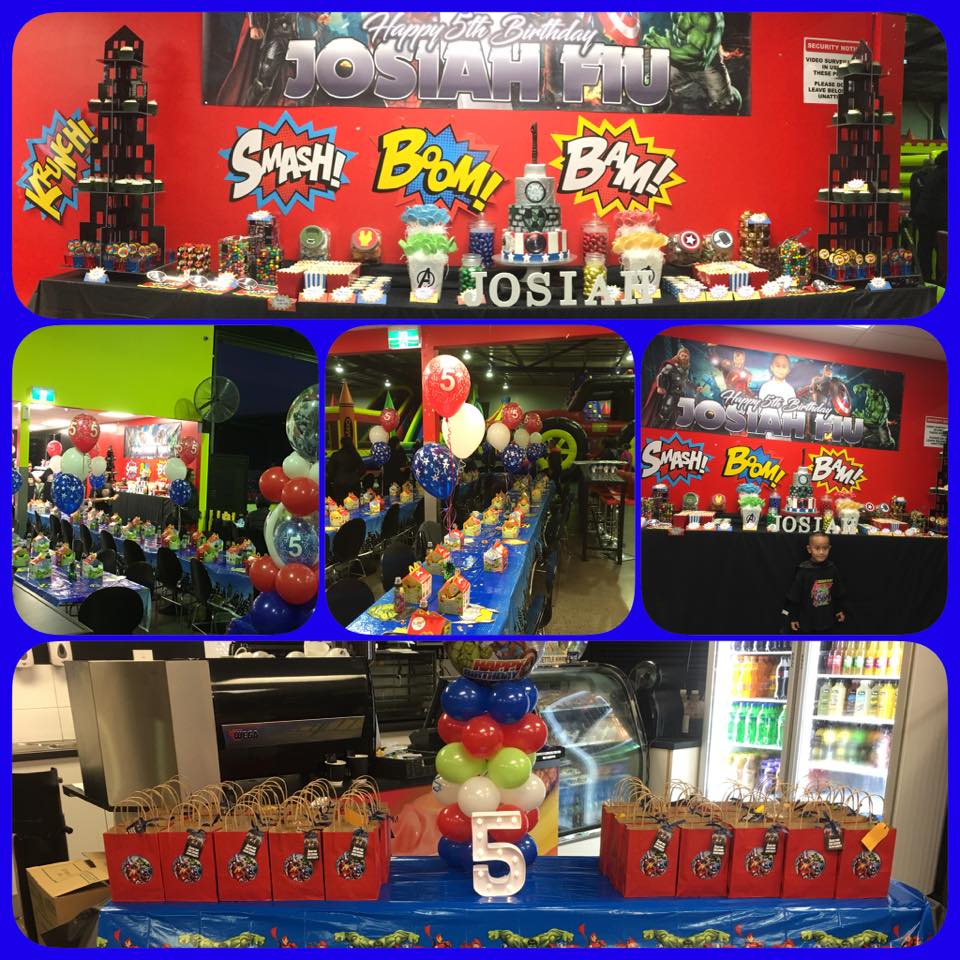 For larger family or group gatherings we hire out our fabulous playland after-hours, however there must be a minimum of 40 people paying to "bounce".
TIME: 5.30 – 8.30 PM
For an after-hours fee of $600 (plus a discounted price per person for anyone bouncing from the table below) you can have the entire BOUNCE & BEYOND playland exclusively to yourselves between the hours of 5.30pm – 8.30pm.
Spectators Free!
Number of Bouncers
Price for
Under 5 yrs
Price for
5 yrs & Over
40-80
$8 pp
$16 pp
80-100
$7.50 pp
$15.50 pp
Over 100
$7 pp
$14 pp
THINGS TO NOTE WHEN HIRING OUT THE FACILITY AFTER-HOURS:
We close our doors to the general public at 5pm. Unfortunately any set-up or admission cannot happen before this time.
There needs to be a minimum of 40 paying "bouncers" and our building capacity is 300 people.
Wristbands will be provided for people you are willing to pay for. Anyone without a wristband is not permitted to play on the inflatables.
Please advise the admittance details prior to arrival ie you only wish to pay for children attending, all adults pay for themselves etc
Any rough play on or around the inflatables is NOT acceptable and person or people will have wristband removed and be asked to leave playground area
We offer catering service, you can find the food menu below. Please check with our staff at the time of booking for food catering option. Alternatively, you can bring in your own food and non-alcoholic beverages.
No food is allowed outside the cafe area. Bounce & Beyond reserves the right to charge a $100 cleaning fee for the food mess on inflatables.
We do not have full kitchen facilities, so unfortunately cannot offer any heating or cooking facilities.
Your group can have full use of the café tables and chairs to move around as you wish, however the upstairs party rooms and café kitchen or benches are not available for use.
Trestle tables are available for hire ($12) if you are setting up a "buffet-type" meal.
Clean up of food and all rubbish from the café area is your responsibility and must happen prior to 8.30pm. (Bounce & Beyond will supply rubbish bags and dispose of rubbish)
REFUND POLICY: Please note the $600 after hour hire fee is non-refundable. Every effort will be made to accommodate changes; however we cannot guarantee the ability to transfer or change a booking. Date changes less than ten working days prior to the date of the booking will result in loss of deposit.
FULL CATERING OPTION FOR AFTER-HOURS PARTY:
Enjoy our all-inclusive Catering menu options, making any occasion a mouth watering experience!
If you are looking for an easy stress free way to entertain your guests and with flair, let Bounce & Beyond's BBQ Catering team make your next event one to remember with our professional full-service catering.
Specially designed menus, fully served by friendly staff, dressed buffet table, china, crockery and serving ware will be provided, you will be sure to find something everyone will enjoy no matter what your event's size or budget. Our special catering team usually arrive approximately two and a half hours prior to your dining time to cook the succulent meat and prepare the buffet. They carve the meats personally for each guest while later clearing all crockery and cutlery from guest tables. Click on the links below to see the menus, or just give us a call on 09-274 3374 to place your order, and we'll take care of everything. Catering packages below include GST, but exclude the standard venue hiring fee $600 and discounted entry fee for the bouncers.