For the precious 4-7 year old, the comfort of their own fenced off area provides an unforgettable experience. Children 4-7 year of age are also welcome to play on all of our inflatable with parent's supervision and assistance.
As a business who values customer experience, we constantly rotate our inflatables so our customers have a fresh experience from time to time, therefore photos below are for general information only.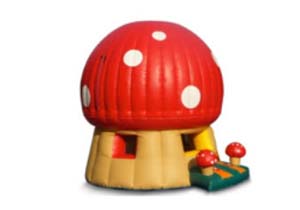 THE WONDERLAND MUSHROOM
Creates the feeling of being in your very own wonderland.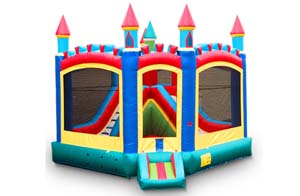 INSIDE SLIDE COMBO
A cute little slide gently enclosed in a bouncy castle. An ultra-safe haven for the under 7's!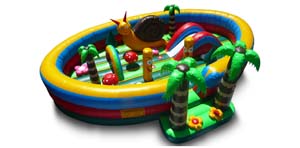 THE TODDLER ZONE
The Toddler Zone is a toddler's dream!
This inflatable is strictly for 7 and under and is a little bouncy retreat all on its own. It even has a small slide so the little ones aren't left out of the fun.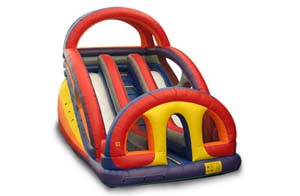 THE DOUBLE SLIDE
The littlest slide we have.....but unfortunately its still quite big!
Whilst probably daunting for the most timid 4 year old, it will help get those Mum's or Dad's off their bottoms and participating in the fun!